Poll Title:
Controls on Timely Submittal of Employee T&E Expense Reports
Background: Company policies vary significantly regarding employee expense claim deadlines related to Travel Expense (T&E). This poll looks at the expense report submittal timeframes utilized by companies and the practice of denying reimbursement if expenses are not submitted within a reasonable timeframe.
Poll Question:
Timeframe at your company from the point that an expense is incurred requiring employees to submit T&E expense reports?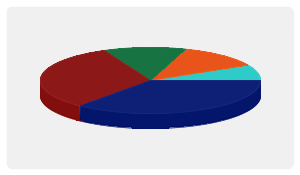 Vote Now
| | | |
| --- | --- | --- |
| | Within 15 days | 36% |
| | Within 30 days | 32% |
| | Within 45 days | 12% |
| | Within 60 days | 12% |
| | Within 90 days | 0% |
| | Other (Please Comment | 8% |
| | No timeframe on expense report submittal | 0% |
| | Not Applicable | 0% |