Poll Title:
Issuing Purchasing Cards to Contract Personnel
Background: Some companies with a Purchasing Card (PCard) program provide a card to contract/outsourced personnel if they are in a position that would require ordering and/or authorizing goods and services. This poll looks at the prevalence of this approach and how companies handle the ordering of goods and services by contract employee if PCards are not issued to them.
Poll Question:
Status at your company in allowing contract/outsourced personnel to utilize a Purchasing Card?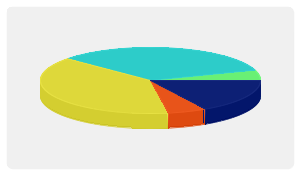 Vote Now
| | | |
| --- | --- | --- |
| | Implemented | 17% |
| | Approved, not yet implemented | 0% |
| | Approved, but implementation not successful | 0% |
| | Currently Evaluating | 6% |
| | Evaluated and Denied | 39% |
| | Not Evaluated | 33% |
| | We do not utilize Purchasing Cards | 6% |