Poll Title:
Utilization of Winshuttle Applications and Related Satisfaction Level
Background: Winshuttle software products enable business users to work with SAP directly from Excel, SharePoint, Web forms and other interfaces without any programming. This poll looks at the status of implementing Winshuttle and satisfaction levels with the software.
Poll Question:
What is the status of utilizing Winshuttle applications within your Shared Services organization?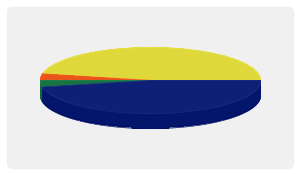 Vote Now
| | | |
| --- | --- | --- |
| | Implemented | 48% |
| | Approved, not yet implemented | 0% |
| | Currently Evaluating | 3% |
| | Evaluated and Denied | 3% |
| | Not Evaluated | 45% |
| | Tried, implementation not successful | 0% |