Poll Title:
Multiple Invoice Submissions Within e-Mail Attachments
Background: Currently, vendors are allowed to submit invoices via email in PDF attachments. Vendors are not limited to submit one invoice per PDF attachment, which requires us to have a system in place to electronically separate multiple invoices within one PDF attachment. Any comments regarding allowing multiple invoice submissions within one e-mail attachment would really be appreciated.
Poll Question:
Which response best describes your company's approach regarding e-mail invoice submissions?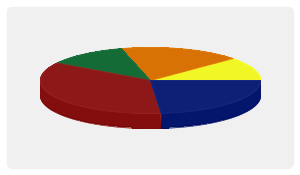 Vote Now
| | | |
| --- | --- | --- |
| | Multiple attachments with multiple invoices within each attachment | 24% |
| | Multiple attachments with a single invoice within each attachment | 35% |
| | Single attachment with multiple invoices | 12% |
| | Single attachment with a single invoice | 18% |
| | We do not accept invoices via e-mail | 12% |