Poll Title:
Local Language Support for the Accounts Payable (AP) Process
Background: For our European AP Center, we want to provide some local language support (at least 30% of our employees are fluent in another language than English) but the majority of our staff would speak only English. We would like to evaluate if this type of strategy is common.
Poll Question:
Approximately what percentage of your company's Accounts Payable staff can speak fluently the local language of the countries they support (as opposed to only English)?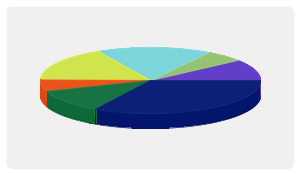 Vote Now
| | | |
| --- | --- | --- |
| | 1%-10% | 33% |
| | 11%-20% | 0% |
| | 21%-40% | 11% |
| | 41%-60% | 6% |
| | 61%-80% | 17% |
| | 81%-99% | 17% |
| | 100% | 6% |
| | None - Our AP staff only speaks English | 11% |
| | Not Applicable | 0% |