Poll Title:
Typical Educational Requirements for Shared Services Positions
Background: Companies have different educational requirements for their Shared Services employees based on the type of role and level within their organization. The purpose of this poll is to gain a better understanding of what other companies require in this area.
Poll Question:
Approximate percentage of your company's non-management roles in Shared Services require a 4-year college degree?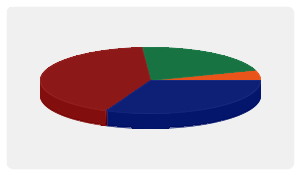 Vote Now
| | | |
| --- | --- | --- |
| | 0% to 25% | 32% |
| | 26% to 50% | 42% |
| | 51% to 75% | 21% |
| | 76% to 100% | 5% |
| | Not Applicable | 0% |