Poll Title:
Accounts Payable Payment Terms Aging and Disbursement Practices
Background: The process of aging accounts payable invoices differs from company to company. This poll is to understand when other companies initiate payments versus the due date and how companies age invoices according to terms.
Poll Question:
How does your company determine the payment date for invoices processed through Accounts Payable in order to insure invoices are paid to suppliers by the due date?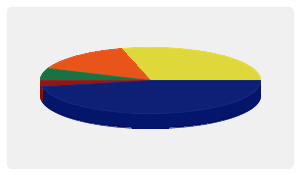 Vote Now
| | | |
| --- | --- | --- |
| | payment date = invoice due date | 47% |
| | payment date = 3 days before the invoice due date | 3% |
| | payment date = 5 days before the invoice due date | 6% |
| | payment date = prior to the due date, but is calculated to insure the payment is received by the supplier on or before the invoice due date | 15% |
| | Other (please comment) | 29% |